---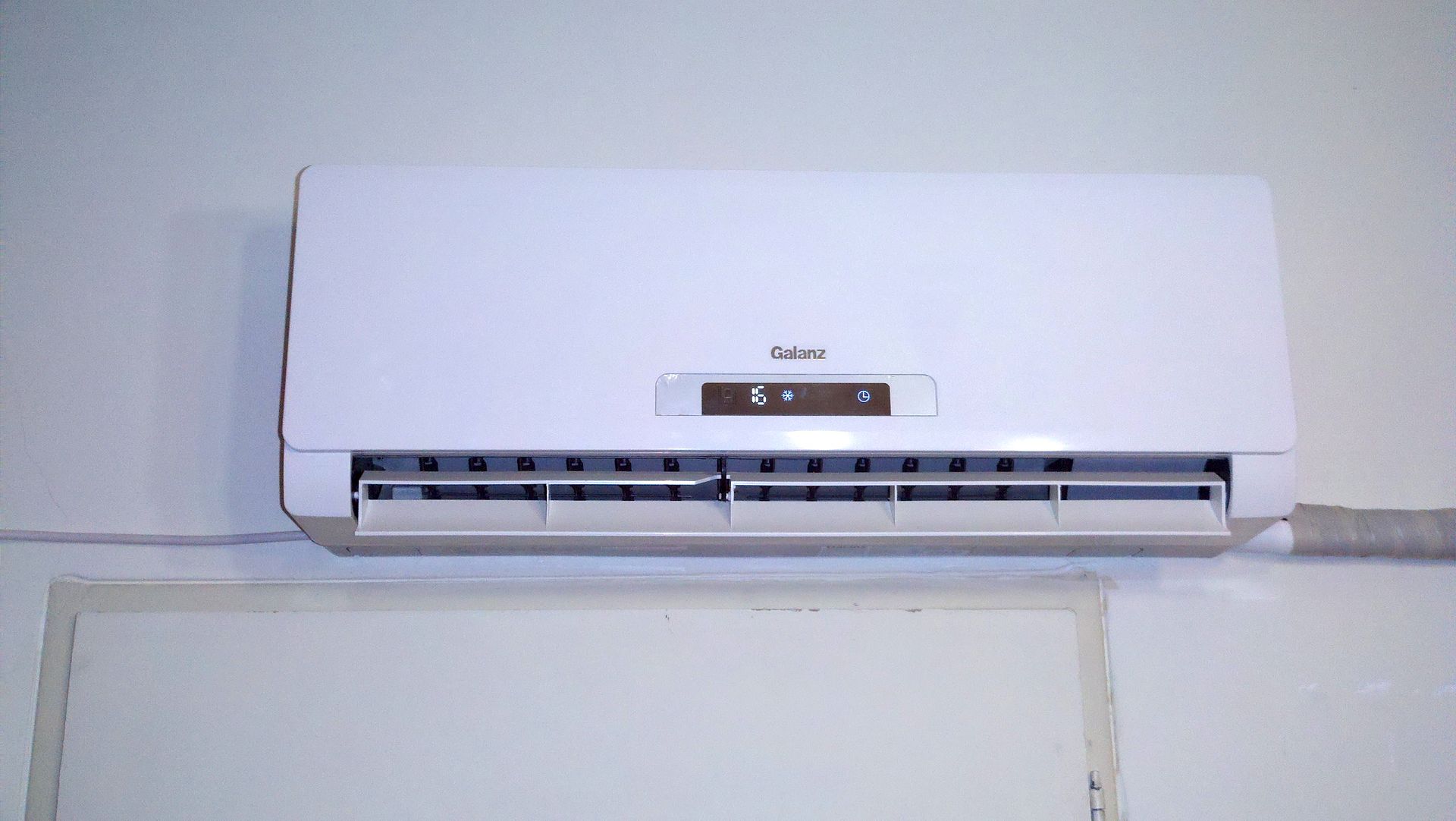 ---
The "New" AC Everyone Has Been Talking About
---
---
Ductless Mini Split Air Conditioning Is Known World Wide, Now It Is Here!
For the most efficient and easiest to control air conditioning and heating one must consider ductless mini splits as an option.  Ductless mini splits have been used around the world for many years and is finally catching on here in the United States. A ductless air conditioner, also called a mini-split a/c, consists of two major components: a unit mounted on an inside wall, ceiling, or even on the floor close to a wall, to deliver conditioned air, and a unit outside to release or gather heat based upon on user settings. The flexibility of these systems is astounding! They can be used in spaces where conventional ductwork can't reach.  They can be used to condition an entire home when using their zoning capabilities. They can be installed in a "hot room", or a room that is a challenge to cool or heat, and many times it costs less to install a ductless system in one room versus properly insulating the space and modifying an existing air duct and AC system.
As for energy consumption, ductless wins again over conventional ducted air conditioning systems–by far!  Air conditioning efficiency is rated by the Seasonal Energy Efficiency Ratio, or SEER.  A very high end ducted a/c system can have an efficiency of 18 SEER.  Most ductless systems start at 18 SEER and go up from there!  The majority of central air conditioners are "single-stage" systems.  This means they have one level of operation, and that is at 100%.  Most ductless systems utilize "variable speed" fans and compressors.  This means they have many levels of operation and can push their efficiency to 50 SEER and up!
If you have a room (master bedroom, den, office, Florida room, etc.) that is uncomfortable when the rest of the home is fine, if you want room by room control of cooling, if you want the most comfortable and efficient cooling and heating option, then ductless may be for you.
Call The Comfort Authority today [company-phone-number] to schedule a free in home consultation to see if ductless mini split system is right for you.
---