---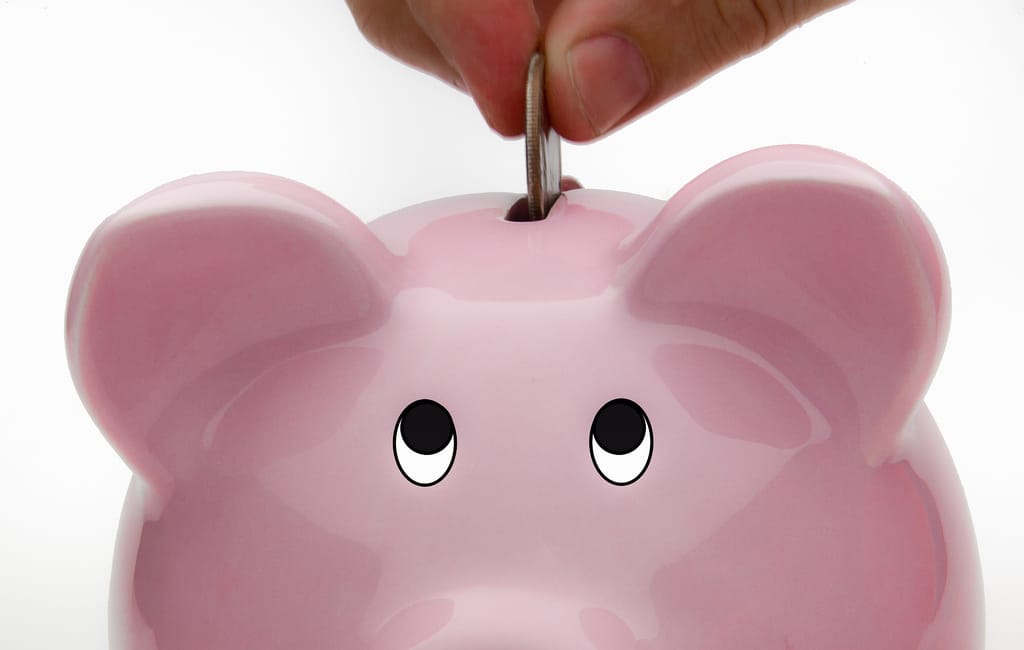 ---
The Dirty Question (and answer) AC Companies Don't Want You To Know
---
---
How Much Does an AC Replacement Cost?
One of the first questions home owners ask when they call our company is, "How much does an air conditioner cost?" Although this is a very difficult question to answer, I'll explain some general pricing guidelines here.
The process of buying and having an air conditioning system installed can easily be compared to the purchase of a new vehicle or even a home. Many factors can drastically affect the price of an air conditioner, including how it will be used, sizing considerations and efficiency. According to Car and Driver magazine, one may purchase a brand new Mitsubishi Mirage in 2014 for just under $14,000! If that's the case, then why doesn't everyone have a brand new car? Because not everyone wants a 2014 Mitsubishi Mirage.
Why is this? All we really need in a car are 4 wheels, a motor, steering, seats, gas…you get the idea. But in reality there's no single type of vehicle that fits everyone's needs or wants. Adding options and accessories like a towing package, satellite radio, power accessories, leather interior and GPS all drive the price of the car higher and higher. The average American sells or trades-in their vehicle within the first five years of purchase, so why do so many people elect to get so many upgrades? Simply put, every person's needs, wants and desires to have something that they will enjoy and not regret usually makes getting the cheapest car an impractical option.
Americans spend far more time in their homes than in their cars and, especially here in Florida, it could be argued that it's more important to be comfortable at home than in our cars. We also know that, unlike our car, we won't be trading our A/C in after a few years, so we should consider things like warranty, ability to maintain humidity and temperature, air quality and efficiency. And unlike our cars, once the air conditioner is installed we'll likely be living with our purchase decision for 10 years or more. All of these factors mean that we need to make sure we select a qualified contractor that will present us with complete and accurate information which addresses all our wants and needs before we decide how to spend our hard-earned money.
The Comfort Authority understands why most shoppers elect to make the purchase that will make them happiest in the long-run. Unfortunately, some people only focus on the price tag of the air conditioner, wanting only to find the "cheapest" contractor and equipment. What they don't understand is that by focusing only on the up-front cost they're sacrificing quality, warranty, low-maintenance, comfort and air quality. Inevitably they regret making the "cheap" choice when having to get repairs done (which will happen quickly), opening their unnecessarily high electric bills or sitting in that room that just doesn't ever feel comfortable. What makes it worse is that, unlike a vehicle, an air conditioning system can't be traded in if you're unhappy with it later.
Are you still with me? If we haven't lost you yet, now you will learn some of the common "add-ons" you can expect to be presented when investing in a new air conditioning system:
Thermostat (programmable, Wi-Fi, touchscreen, customizable colors)
Hurricane-rated condenser slab
Anti-vibration isolation shock absorbers
Hurricane protection condenser tie downs
High-efficiency, long-life filtration systems
Lightning/surge protection
Compressor "soft start" devices
Germicidal UVC systems
Oxidizing air purifiers
Variable speed temperature and humidity controlling blower
Dual/variable stage compressor
Automatic system diagnostics
High-efficiency heat pump systems
Air flow dampening
Anti-microbial air delivery systems
Upgraded electrical system
Dust and contaminant preventative air sealing
Extended parts and labor warranty
Did you know there were so many options available? That's why it's so important that we carefully listen to your wants and needs, let you know what your options are, how they'll benefit you and prioritize them based upon what you've told us you want while making sure we meet the requirements that ensure your air conditioning system is safe and efficient.
When we're asked how much a new air conditioner costs, the type of installation is also a key factor. What I mean is some installations are physically much easier than others. Many factors can affect this, such as differences in sizing of the old equipment compared to new equipment, or increased AC efficiencies (means that there will most likely be air flow considerations to address). Also, squeezing an old AC unit out of a tight attic and getting a new one in will of course be more difficult than swapping out an AC located in a garage standing proudly on a stand. Unlike most air conditioning companies, our goal isn't to get you to replace your AC. Our goal is to educate you so that you can make a fully informed decision and then offer you multiple viable options to fit your wants, needs and budgets to choose from.
So, let's go back to the question that started this post, "How much is a new air conditioner?" Now you can understand why the answer isn't so easy. We have done installations where one of our Tampa clients wanted a new 5 ton, high-efficiency heat pump air conditioner installed with all the bells and whistles, including new anti-microbial duct work, for over $20,000. At the other end of the spectrum, another client got a 2 ton air conditioner, located in an easy to access location, for around $3,000. In our experience, the average homeowner will spend between $5,000 and $7,000 to get what they want while meeting all of their needs.
I'd like to leave you with a couple more things to consider. One, be sure you do your homework. There are a lot of great articles on the internet about air conditioning, but make sure to keep in mind Central Florida is not like the rest of the country, which is where many of the articles are written about. We don't have basements here, which is where most homes in the Unites States have their duct systems; unlike the rest of the country, we primarily use heat pump air. Two, remember, not everyone can have, or will want to have, a 2014 Mitsubishi Mirage. Just make sure when you are considering replacing your air conditioner that you are given multiple options, and that you understand what they are and how they'll benefit you. This way you will get the most for your money, have accomplished exactly what you wanted, and ultimately be the happiest.
---