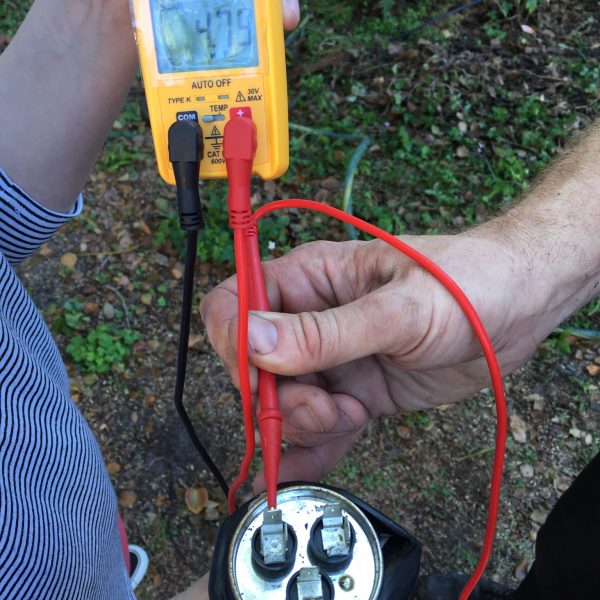 The filters, coils, and fins of an air conditioner require regular maintenance for the system to function effectively and efficiently throughout its years of service. Neglecting necessary maintenance not only may void your warranty, but also ensures a steady decline in air conditioning performance and a steady increase in energy use. Dirty, un-maintained HVAC systems utilize more energy to operate (directly affecting your utility bills), are more likely to need costly repairs, have shorter life spans, can negatively impact health by diminishing indoor air quality, and may become safety hazards. Regularly scheduled HVAC maintenance is crucial to the long-term optimal functioning of your air conditioner. It is one of the best gifts that you can give your HVAC system – and your wallet!
The level of care The Comfort Authority routine maintenance provides is unsurpassed. The level of care The Comfort Authority routine maintenance provides is unsurpassed. To call it "routine" falls short because there is nothing routine about the service we perform. We've established that regular maintenance is vital to your HVAC system and your bank balance, but that's the last thing you want to to have to worry about when the rest of life is going on all around you! When you sign up for one of our maintenance plans you will enjoy priority service, more savings, and less worry! We have two awesome plans to choose from, so you can choose the level of care based on your own needs.
The Comfort Plan:
No Worries Maintenance – Manufacturer required maintenance completed yearly.
We Call You – Relax. We call and schedule your annual maintenance for you so you don't have to remember to do it yourself.
Repairs Cost Less – You receive 10% off of air conditioning and duct system repairs.
Lifetime Warranty Repairs – Contactors, capacitors, relays, switches, sequencers and wiring are all covered.
One Year Parts and Labor Warranty – All other repairs are covered by a one year parts and labor warranty.
Never Wait Again – As a plan member, when you call, you go to the front of the line.
No Diagnostic Charges – You pay no diagnostic charge with repairs.
The Comfort & Health Plan:
You receive all the benefits of The Comfort Plan, PLUS:
Breathe Easy Duct Treatment – EPA approved sanitization for your A/C and duct system with your annual maintenance.
Air Quality Systems Maintenance – We will replace a media filter OR one germicide system element at no charge during your annual maintenance AND you receive 20% off any additional air quality maintenance items.
Clean Air Costs Less – 20% off all indoor air quality items!
Performance Accessories Cost Less – 20% off all performance accessories (surge protection, compressor savers, programmable thermostats/WiFi thermostats, corrosion inhibitors).
Call The Comfort Authority today at (813) 575-6996 to sign up for one of our Comfort Plans! You deserve comfort, health and peace of mind. So does your wallet!

★ ★ ★ ★ ★
I can't say enough good things about The Comfort Authority. When confronted with an A/C problem, they diagnosed the issues and provided me with a detailed list of multiple options. Once we decided upon a course of action The Comfort Authority team was out the next day and did a great job. Very responsive and professional. Highly recommend!