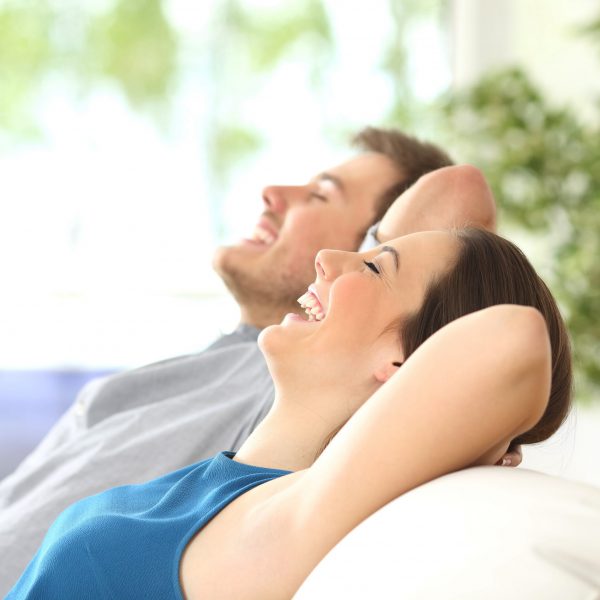 Pollution levels in your home are likely higher just outside the door.
Each year, American Families suffer from a wide range of respiratory and other chronic problems, many of which can be traced back to the poor air quality in their homes. These complications vary from mild to life threatening and often include:
Colds and respiratory infections
Chronic respiratory illnesses
Allergic reactions
Asthma & asthma attacks
Vertigo & dizziness
Migraines & other headaches & discomfort
Chronic fatigue
Without modern air filtration, routine climate control maintenance, and water filtration, you could be exposing your family to harmful carcinogenic contaminants like as carbon monoxide, radon, mold, airborne pathogens, and infection laden particles.
Many people assume that their medical conditions are caused by issues other than the status of the indoor air quality of their homes. They don't realize that alleviating their symptoms can be as easy as addressing indoor air quality.
Protect your family with a modern technologically advanced climate control system.
Our mission at The Comfort Authority is to assure families in Tampa Bay get the comfort, health and peace of mind that they deserve.
If your home has never been evaluated for air quality, please contact us to set up an home comfort assessment. We take a holistic approach.
Our team of air quality professionals will conduct a home comfort assessment to evaluate the wellness of your entire home. We will ensure healthy air quality as well as offer solutions if the air in your house is inadequate to protect your family from avoidable health risks.

★ ★ ★ ★ ★
Can't speak highly enough of James and The Comfort Authority. Stopped by on a Saturday when my A/C went out Friday night and accommodated my crazy schedule. Sets the bar for customer service!